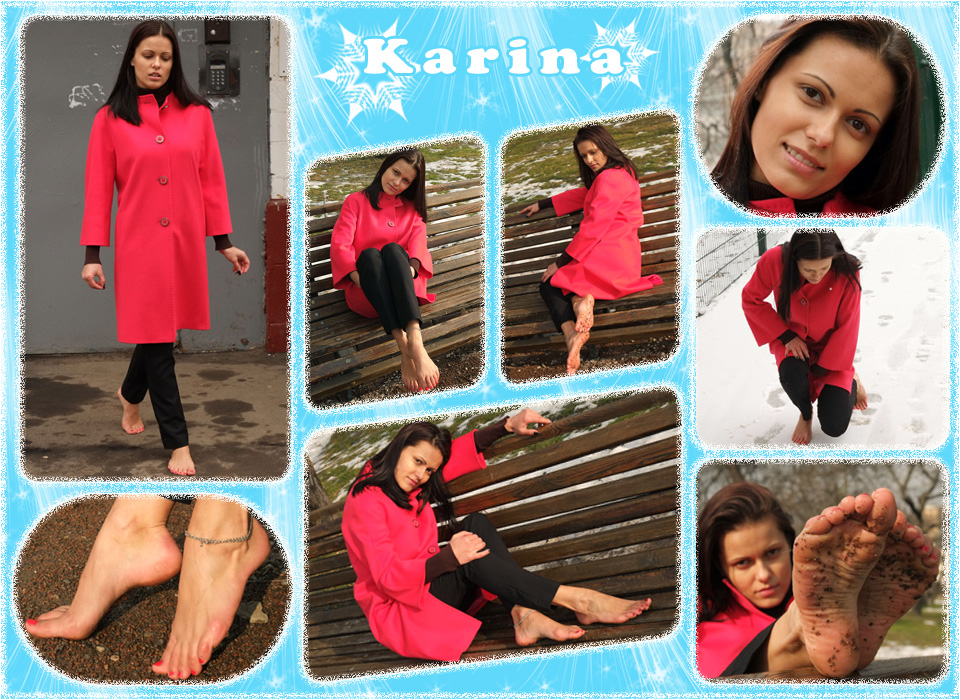 comments for the model
Bayon
2015-07-16 19:29:07
Karina is your very best model to date in my opinion. I love the way she poses her beautiful feet. I think you need to arrange some more photo shoots with Karina!
Storm
2020-05-18 02:50:48
Absolutely one of the most beautiful models you have featured. Karina is gorgeous and has flawless, sexy feet. Please feature her again if possible, she is well worth it.
Related updates
Cold feet. Part 3.

2015-07-05 20:08:34
Cold feet. Part 2.

2015-05-12 15:13:13
Cold feet. Part 1.

2015-03-21 22:22:48